Anesthesia Admission Requirements
Submit the following documents:

Completed and signed Application for Graduate Studies at the School of Nursing and Health Sciences, accompanied by a one-page personal letter to the Nurse Anesthesia Program (NAP) Admissions Committee describing your educational background, clinical experience, reasons for selecting anesthesia specialty and motives to be considered for admission at UAA.
Official transcripts from all universities and colleges previously attended providing evidence of having a Bachelor of Science in Nursing from an accredited university with a minimum GPA of 3.00. These transcripts must also provide evidence of having completed at least 3-credit hours with laboratory at the undergraduate level of the following courses, or their equivalents: General Chemistry or Principles of Chemistry.
A copy of the Bachelor in Nursing Science diploma.
A copy current licensure as a Professional.
Current Licensure as a RN in Puerto Rico.
Professional Curriculum Vitae.
Current membership of the College of Nursing Professionals of Puerto Rico (CPEPR).
A color photocopy ID and two passport photos.
Evidence of a minimum of one year of work experience as a professional nurse in critical care. Submit three letters of recommendation using the Reference Form provided with the Application for Graduate Studies. One of these letters must be completed by the applicant's direct supervisor from the critical care area of practice and dated no more than 3 months from the deadline to submit documents.

Sign the following documents:

Antillean Adventist University Lifestyle Contract.
National Certification Examination (NCE) Commitment.
UAA Permanent Document.

Provide evidence of having taken the following tests:

Standardized English test, LOEP, at the UAA Language Department or TOEFL test.
EXADEP test or GRE test.

Present originals of the following additional documents:

Evidence of Health Certificate.
Criminal Background Check from the last six months by the Puerto Rico Police Department.
Proof of Hepatitis B, Influenza, and Varicella vaccinations or titles.
Current CPR, ACLS, and PALS certifications (certifications must be current during enrollment in the program).

Pay the admission fee (nonrefundable).
Attend an interview with the NAP Admissions Committee upon submission of all required documents by the deadline and if selected among the 40 strongest applicants. A total of 25 students will be admitted per year.
---
Accreditation
---
The Master of Science in Nursing with a Specialty in Anesthesia is authorized by the Council of Education of Puerto Rico and has the following accreditations:
Middle States Commission on Higher Education (MSCHE)
Council on Accreditation of Nurse Anesthesia Educational Programs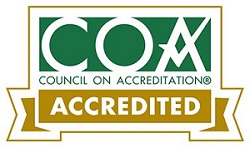 Information Nurse Anesthesia Program (NAP)
Accreditation Agency
Attrition rate
Employment Rate
NBCRNA NCE pass rate for first-time tankers
Council on Accreditation
of Nurse Anesthesia Programs
(COA)
(847) 655-1160
222 S. Prospect Ave.
Park Ridge, IL 60068-4001
Website: http://coacrna.org
E-Mail: accreditation@coa.us.com

The program's next review by the COA is scheduled for 2021.
16%
69%
60%
The Council on Accreditation of Nurse Anesthesia Educational Programs (COA) requires that all students matriculating into a nurse anesthesia educational program on January 1, 2022 or thereafter be enrolled in a program approved by the COA to award a practice doctoral degree. The program plans to submit its application to the COA for approval to award the Doctorate in Nursing Practice (DNP) with a specialty in Nurse Anesthesia degree in February 2021. Pending approval by the COA, the program plans to enroll its first doctoral cohort of students in August 2022. Further information regarding this transition may be obtained by contacting the program at:
---
Contact Information
---
Antillean Adventist University
Nurse Anesthesia Program
PO Box 118 Mayagüez, PR 00681

| | | | |
| --- | --- | --- | --- |
| Name | Position | Email | Extension |
| Yoalis Cardona | Program Administrator | ycardona@uaa.edu | 787-834-9595 ext. 2444 |
| Adiarilys Flores | Administrative Assistant | aflores@uaa.edu | 787-834-9595 ext. 2229 |